Treatments
Massage therapy techniques carefully utilized for healing, relaxation and healthy living.
Gentle massage for improving circulation, warming muscles and experiencing relaxation.
Tactile Massage is both gentle and relaxing using a range of smooth and subtle massage movements focusing on the superficial layers of muscles over the entire body. This technique is the lighter side of Classic Swedish Massage which is beneficial for relieving the constricted sensations of stress and facilitating healthy circulation.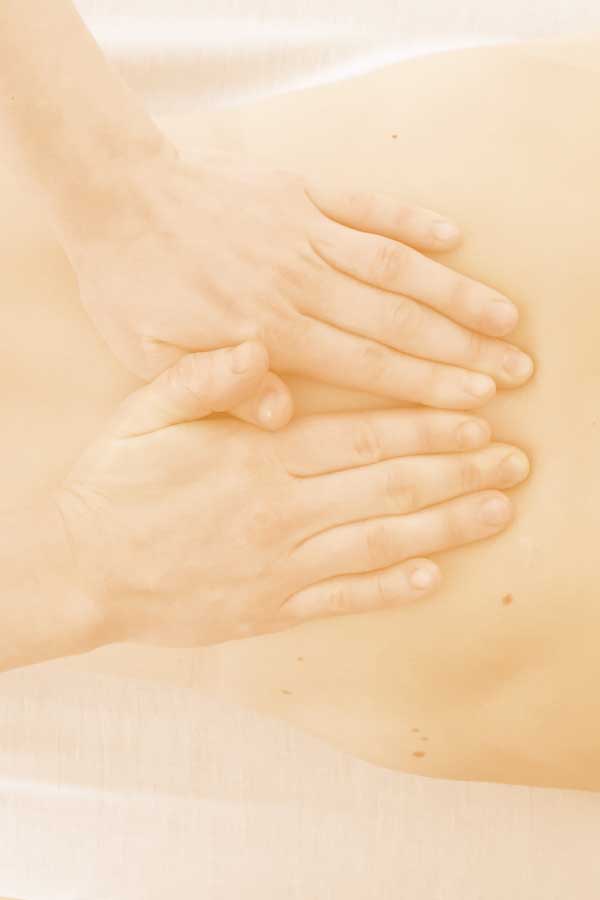 Integration of a wide range of soft to deep massage techniques in order to help relieve tension, stress and strain.
Classic Swedish Massage comprises a range of massage techniques—like the repetitious use of grips and friction to warm muscles—that focus on manipulating deep layers of muscles over the entire body. This modality compliments a healthy lifestyle for relieving accrued stress, facilitating healthy circulation and naturally regulating hormones for assisting immunity. More specifically, Classic Swedish Massage warms muscles, increases blood flow, enhances lymphatic circulation, soothes emotions, assists easier breathing and allows for thorough relaxation.
A therapeutic massage method that includes assessment, various massage techniques, and targeted stretches for optimal recovery.
Massage Therapy is an extension of the foundation of Classic Swedish Massage. The goal of therapy is to help determine which specific muscles are causing discomfort, pain or a limited range of movement. Usually the first 15 minutes of a session are needed for the interview and inspection process using various movements and tests to determine which muscles are strained. Then a localized massage treatment can be applied to carefully warm the problem area before a series of stretches are performed in order to lengthen the specific muscles. This treatment method helps the problem area recover through a variety of deep reaching techniques and can improve both healing time and range of motion. Massage Therapy is best applied to recurring pains or chronic issues where regular massage treatments aren't quite enough.
A vigorous and deeper massage treatment for helping strained muscles, quicken workout recovery and prevent injury.
Sports Massage focuses on areas of the body that require deeper attention due to regular or extreme physical activity. A vigorous massage that quickly warms muscles to help repair strains and relieve soreness. This type of massage is excellent for increasing the range of motion and circulatory healing for stress-related injuries and pulled muscles. Sports Massage may also be used to assist elasticity for injury prevention and enhanced athletic performance.
Other Bodywork Treatments
A lovely, certified massage treatment for women at any point during pregnancy.
Pregnancy Massage is a targeted bodywork modality for assisting pregnant women with tension and challenging stressed areas. With the background knowledge of how a pregnant woman's physiology changes during pregnancy, pregnancy massage supports a mother in managing a wide range of related conditions. Promoting circulation through careful Pregnancy Massage is a contribution for maintaining a healthy pregnancy. Through the use of specially shaped cushions, it is often preferred to lay on her belly, but side-laying is also an option. This form of treatment is appropriate from earliest pregnancy detection to days before delivery as well as about a month after delivery.
Please select "Gravid 60 min (Första besök)" when scheduling on Bokadirekt for your initial Pregnancy Massage session at Lagom Massage.
Hot lava stones are used in conjunction with massage for deep relaxation and thorough heating of muscles for the whole body.
Hot Stone Massage uses a harmony of full body massage techniques and hot lava stones to warm muscles thoroughly. This modality is ideal in autumn, winter and spring for providing calm and warmth to the entire body for deep stress relief, facilitating healthy circulation and boosting hormones and immunity. The Hot Stone Massage technique warms muscles very deeply thus increasing blood and lymphatic circulations and bringing a very thorough sense of calm and relaxation.
100 kr additional charge for preparation, hot lava stones, towels and cleaning time.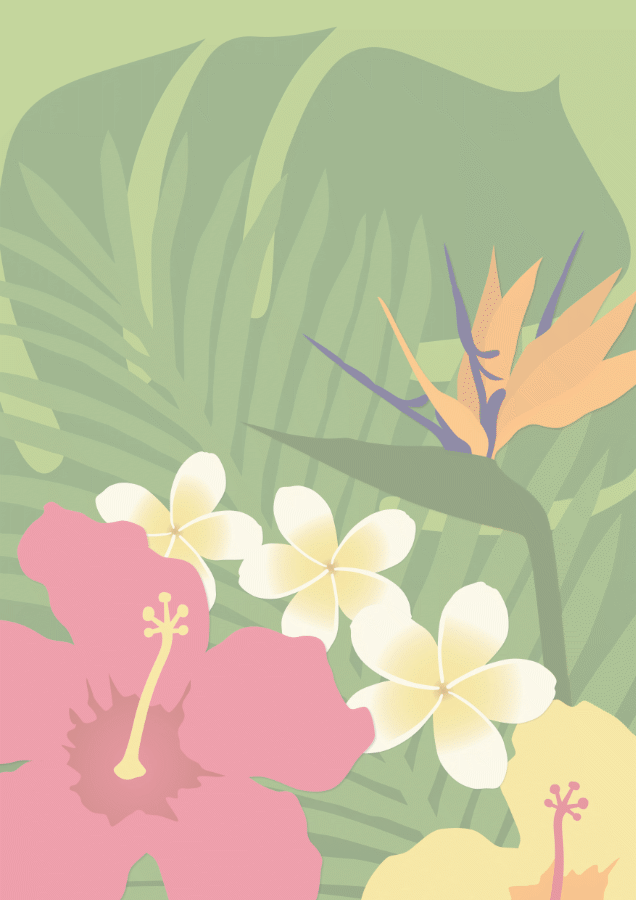 A restorative full-body massage method bringing "aloha" into the body and mind through long fluid movements and intention.
Hawaiian Lomi Lomi Massage can assist opening, facilitate calm and invite "aloha" into the body and heart. This massage modality uses an holistic full-body approach using effleurage, long fluid massage strokes, mindfulness, prayer, intention on healing and a focus on finding an experience of centeredness and connection in life. Hawaiian Lomi Lomi Massage provides a connection by reaching out to our ancestors in discovery of innate wholeness, intention and "kaulike." The restorative process of this massage modality has the potential to awaken dreams and open energy channels.
Recommendations to prepare for your treatment:
Drink plenty of water before and after the treatment.
Wear comfortable clothing.
If you typically shave your face or legs, please be freshly shaved.
Consider planning some relaxation time after the treatment to allow for or encourage personal openings and energy changes that may occur. (This may mean the rest of the day or an extra day off for you.)
Aloha = hello/goodbye, love, to honor.
Kaulike = balance, equality, to balance evenly.